Oh, to live in a world where nasty modernism never took place: where rivers never flowed with dark undercurrents, where dragonflies never alighted flowering manzanitas, and where a bloody axe in the attic never found its way into a poem. Such is the world we find in Lavender Song, the latest collection of verses by the California poet Karen Kelsay:
Among the Boughs

Tonight, the slow release of summer rain

sweeps through my pear tree. Gentle is the sound,

the metronomic lullaby that rolls

across each limb and patters on the ground.

Outside my room, traversing streamlets run

along the open pane—I try to count them all.

And leaves are soaked a darker green, while buds

appear to peek between the lattice wall.

The sent of blossoms filters through my screen.

I lie awake, yet, caught up in the romance

among the boughs, where whispers hum to me,

and all my evening thoughts have learned to dance.
Of course, this is a blue-haired projection, a neo-victorian poetry that prefers the well-kept garden to the overgrown forest, Eden to the fallen world, harmony to cacophony.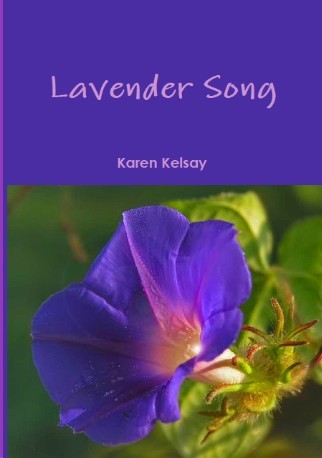 Kelsey writes traditional verses that hearken back to the great poems of the late 19th century when iambic pentameter was the major mode of poetic expression. Although she often uses enjambments, rarely does she introduce substitutions into her verses. She prefers a pentameter line that is easily recognizable as such. Rarely, too, does she abandon the metronome by introducing variation in the stresses of her feet.
The poems in Lavender Song are like sturdy barquentines ready to set sail over the horizon towards the 22nd century.